CONSTRUCTION MANAGEMENT SPECIALISTS FOR EDUCATION AND CIVIC PROJECTS
We're here to help. California Professional Management (CPM) has been the state's leader in construction management for over 23 years. Our team of experts is second to none.
How we beat the competition.
Leading the way in Construction Management
Since 1999, CPM has delivered the highest quality construction services to clients across California. We successfully plan, manage, and execute the building of state, local, academic, institutional, and recreational facilities. Our team has the knowledge and experience to ensure our work not only meets your expectations at every stage of the process—but exceeds them.
CPM is uniquely qualified to manage complex projects for clients statewide. We bring a wealth of construction expertise to our projects and always produce unparalleled results. We take personal pride in our hard work: "Building Your Success on-time and on-budget."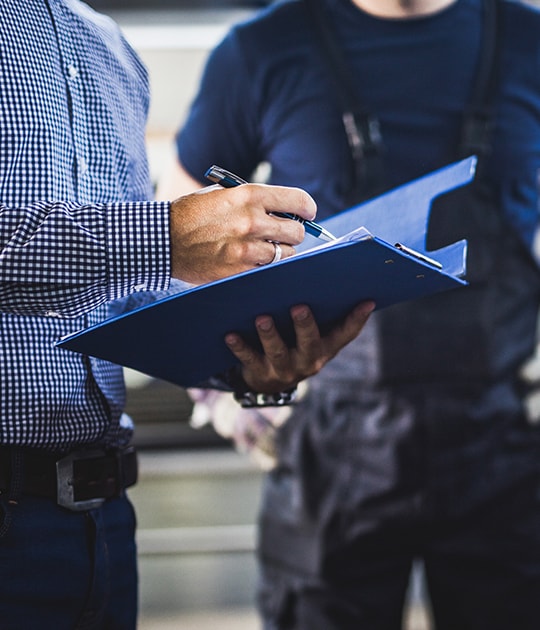 California Professional Management has overseen $250 million in state and federal Construction projects for our District. Their incredible team has garnered the attention and accolades from Sacramento to the United States Congress. There is no better construction management firm than CPM.
Kevin D. Cordes, District Superintendent, Muroc Unified School District
The exemplary work provided by CPM has led to a continued relationship with our firm. The District has enjoyed a good working relationship with CPM and has found them to be exceptionally diligent in meeting our needs, while maintaining focus on the District's overall vision and budget.
Dale Etter, Director of Facilities, Victor Elementary School District
Acquiring CPM under contract has proven to be the best decision for the college, the project, and the multi-prime contractors. It is a pleasure to work with a professional firm who understands what schedule, commitment, leadership, and budget mean to the owner of a project.
Steven R. Garcia, Executive Director Facilities and Operations, Victor Valley College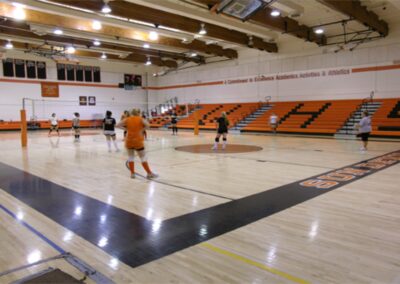 Apple Valley High School
This project comprised modernization of the "original" campus buildings. The scope of work included major renovation of the administration/library building, classrooms, science labs, cafeteria, kitchen, gymnasium, and locker facilities. Upgrades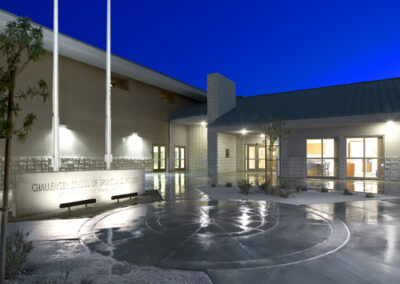 Challenger School of Sports and Fitness
This large, 1,000 student, permanent elementary school was a prototype for the District. California Professional Management was hired after the first submittal to DSA and the firm had a completed a thorough constructability review and project ...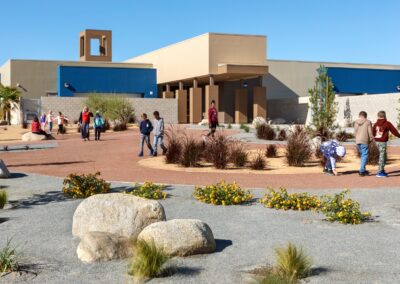 Dr. Ralph H. Baker 21st Century Learning Center
The Dr. Ralph H. Baker 21st Century Learning Center project is designed to provide a "21st century learning environment" to the children of the Victor Elementary School District. This 67,500 square foot campus shall accommodate up to 750 ...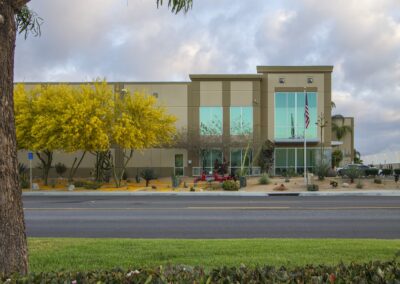 West Valley Mosquito & Vector Control District – Phase ll
The WVMVCD TI – Phase II project was initially envisioned by the Owner to be a "simple" office expansion within the second floor their existing warehouse facility. The Owner worked with their Architect to develop the scope of work to include: 1)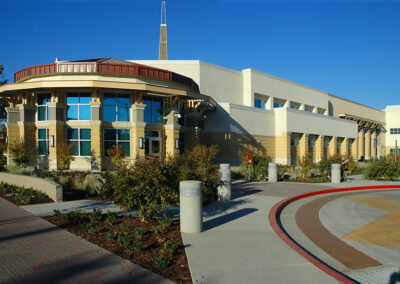 Turlock Public Safety Facility
The Turlock Public Safety Facility was constructed on 4.5 acres in the downtown redevelopment area of Turlock, California. The new 59,550 square foot facility will house the Fire Department Administration, all Police Services, the 911 Center, ...
CPM hits every project deadline
CPM's impressive track record for staying on time, even when faced with navigating time-consuming changes or weather delays, keeps clients coming back. No matter how complex a project gets, we work hard to maintain open communication, excellent working relationships, and unwavering standards. And we always succeed: consistently delivering exceptional results, every time, "on-time and on-budget."
Change order rate of less than 2%
CPM's ability to continually deliver projects within budget sets us apart. Every member of CPM's staff has extensive construction field experience and a deep understanding of the work that goes into completing a project skillfully and successfully across each of our markets. Because of this, our clients trust us to budget accurately and come up with budget-conscious solutions, even when unexpected issues arise.
2 DISMISSED CLAIMS in 2 DECADES
In all our years in this industry, CPM has had only two claims, both of which were dismissed. The value of CPM's work goes beyond our ability to complete projects on time and on budget, extending to the way we conduct every aspect of our business: reliably, efficiently, honestly. We work hard to maintain transparency and open communication with our clients and employees so we can resolve any difficulties immediately on site.
Have an Upcoming Project?
Our industry experts will outline what we need and when, in order to make your project successful.
We've Expanded Our Service Area.
Serving ALL of California
CPM provides outstanding construction management for clients spanning across the state. The footprint of our work extends from Northern California to Southern California and covers everywhere in between. Our in-depth regional experience and familiarity with state and local regulations make us an ideal pick for California clients, no matter their location.